Join the Journey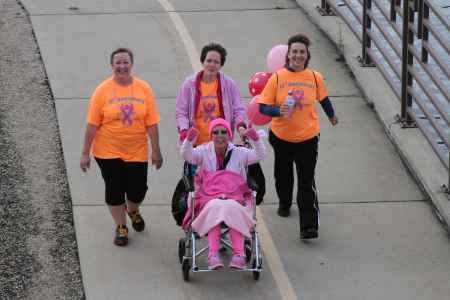 Add Editable Region
Add Editable Region
Add Editable Region
Add Editable Region
Add Editable Region
Add Editable Region
Add Editable Region
Add Editable Region
Sponsor an Event
Join the Journey appreciates all of the community support as we work together to help raise awareness about breast cancer and support breast cancer survivors in our area. Many sponsorship opportunities are available!
Sponsorship contributions are fully tax-deductible to the extent allowed by law. Join the Journey is a non-profit, 501(c)(3) public charity.
Current sponsorship opportunities: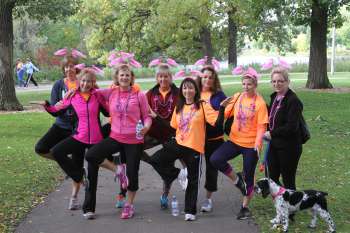 Join the Journey Annual Breast Cancer Awareness Walk
Our Annual Walk is our largest fundraising and awareness event and without the money raised at our walk, we could not fund our many programs in support of breast cancer survivors.
We are looking for sponsors to help provide:
monetary donations
donate raffle prizes,
snacks/breakfast for walkers,
advertising and marketing materials (video, radio ads, print ads, signage, brochures and posters, psa's, etc.)
You may prefer to sponsor a walk team or have your company create a team! Make customized shirts with your company's logo and gather co-workers together for a team-building exercise that also raises money for a great cause! Your registration helps Join the Journey continue to provide more for breast cancer survivors in our community. Learn more about registering for the event here.
For more information on sponsoring the walk, please contact us at info@jointhejourney.us
In 2015, Join the Journey teamed up with Deer Creek Speedway (15 miles south of Rochester, MN on U.S.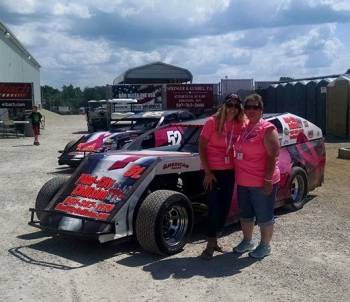 Highway 63) to host its first-ever Pink Night at the speedway to honor and support breast cancer survivors in our community. It was an incredible night! We raised approximately $10,000 because of the hard work of the folks at Deer Creek Speedway, our JTJ volunteers, the generous Speedway sponsors and the enthusiastic and kind-hearted fans! We are always looking for sponsors to help us raise funds at the event or donate promotion/advertising for the event.
In addition to the recognition listed in our Thank you/Acknowledgments section below, sponsors of Pink Night at Deer Creek Speedway are thanked at the event by the announcer, have their logos or names displayed at Join the Journey's table during the event and would be mentioned in radio/television interviews prior to the event, time permitting.
To learn more about our 2018 Pink Night at Deer Creek Speedway, click here. To find out more about races at Deer Creek Speedway, visit www.deercreekspeedway.com.