Join the Journey
Annual Breast Cancer Awareness Walk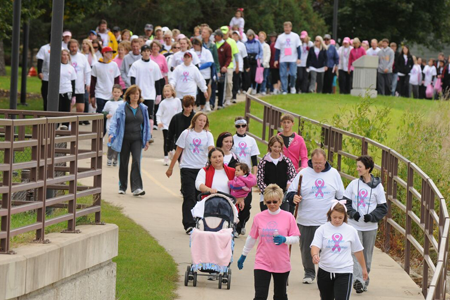 Annual Breast Cancer Awareness Walk
Every year on the third Sunday of September, hundreds of breast cancer survivors and supporters join together to celebrate life, remember loved ones and share in the journey.

Join us! Each step that we take together helps increase community awareness regarding breast cancer screening, breast health and supports those living with the diagnosis. This walk is also Join the Journey's largest and most significant fundraiser, raising most of the annual operating expenses to run its programs and services.
2020 Walk Scholarship Program If you know someone who is unable to pay or fundraise his or her registration but whose story is closely connected to breast cancer, he or she could be granted a scholarship to participate in the walk free of charge. Join the Journey will be awarding up to 20 scholarships this year and will use the application process below.
Interested individuals should complete the Walk Scholarship Application Form on or before August 1, 2020.
Fully complete the form, sign and indicate t-shirt sizes needed by August 1st, 2020.
Applications received after the deadline will not be considered.
Sponsors and Volunteer Info
Sponsorship opportunities are still availabile and we would appreciate your support. Click here for more information.
Are you interested in volunteering? Please email info@jointhejourney.us for more information.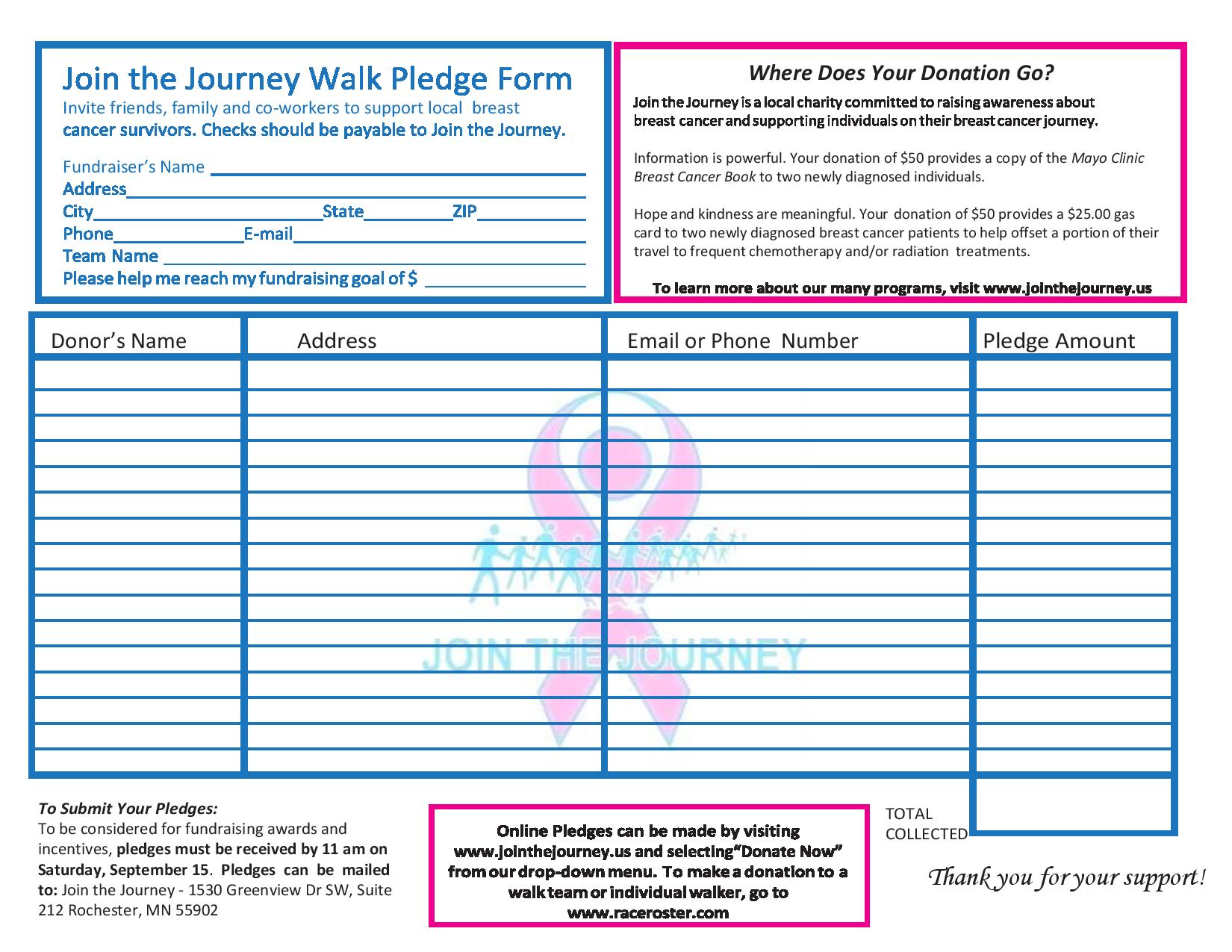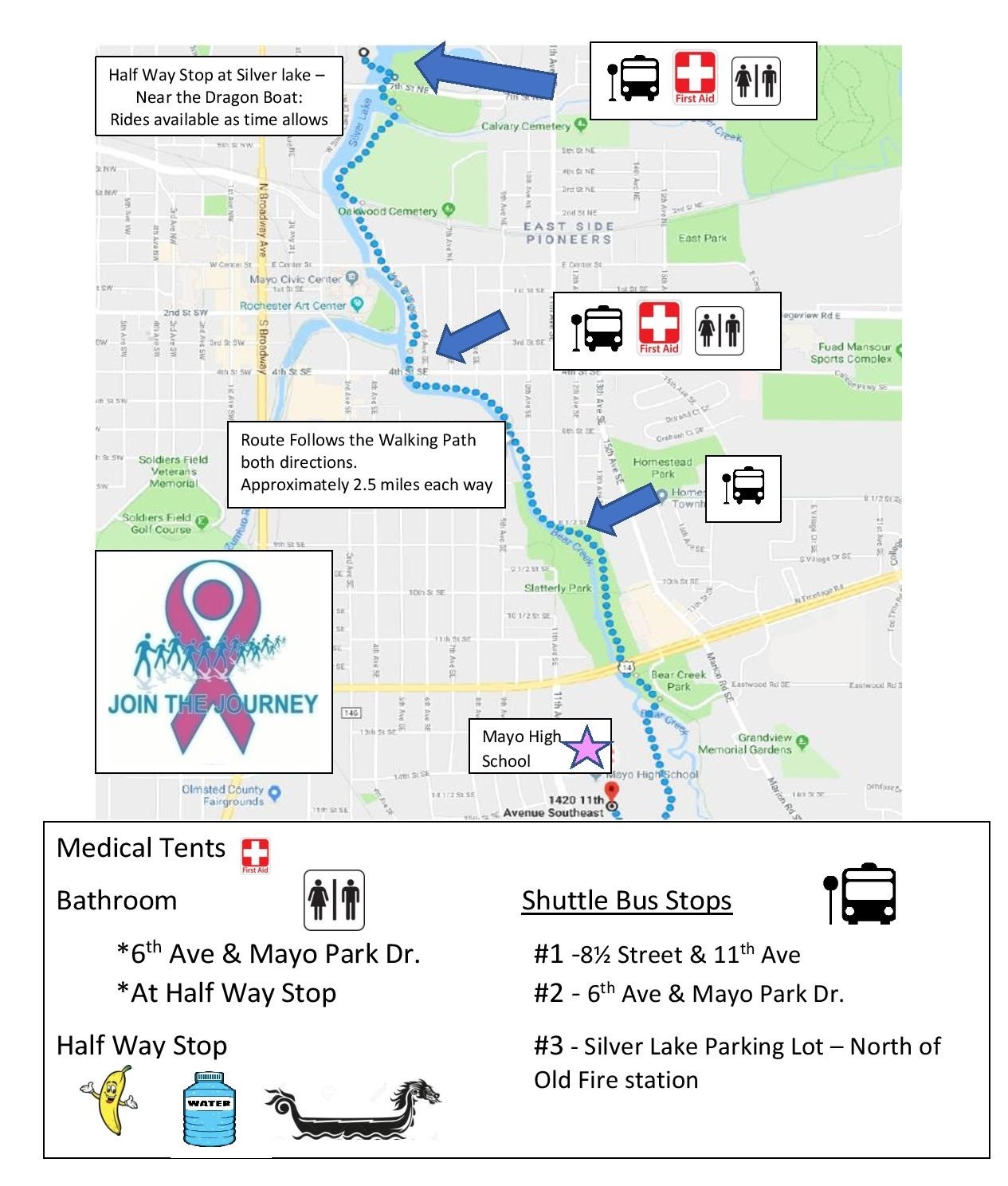 2019 WALK RECAP
Join the Journey celebrated its 15th Anniversary Walk in 2019. We had an incredible walk to raise breast cancer awareness and support local survivors! The outpouring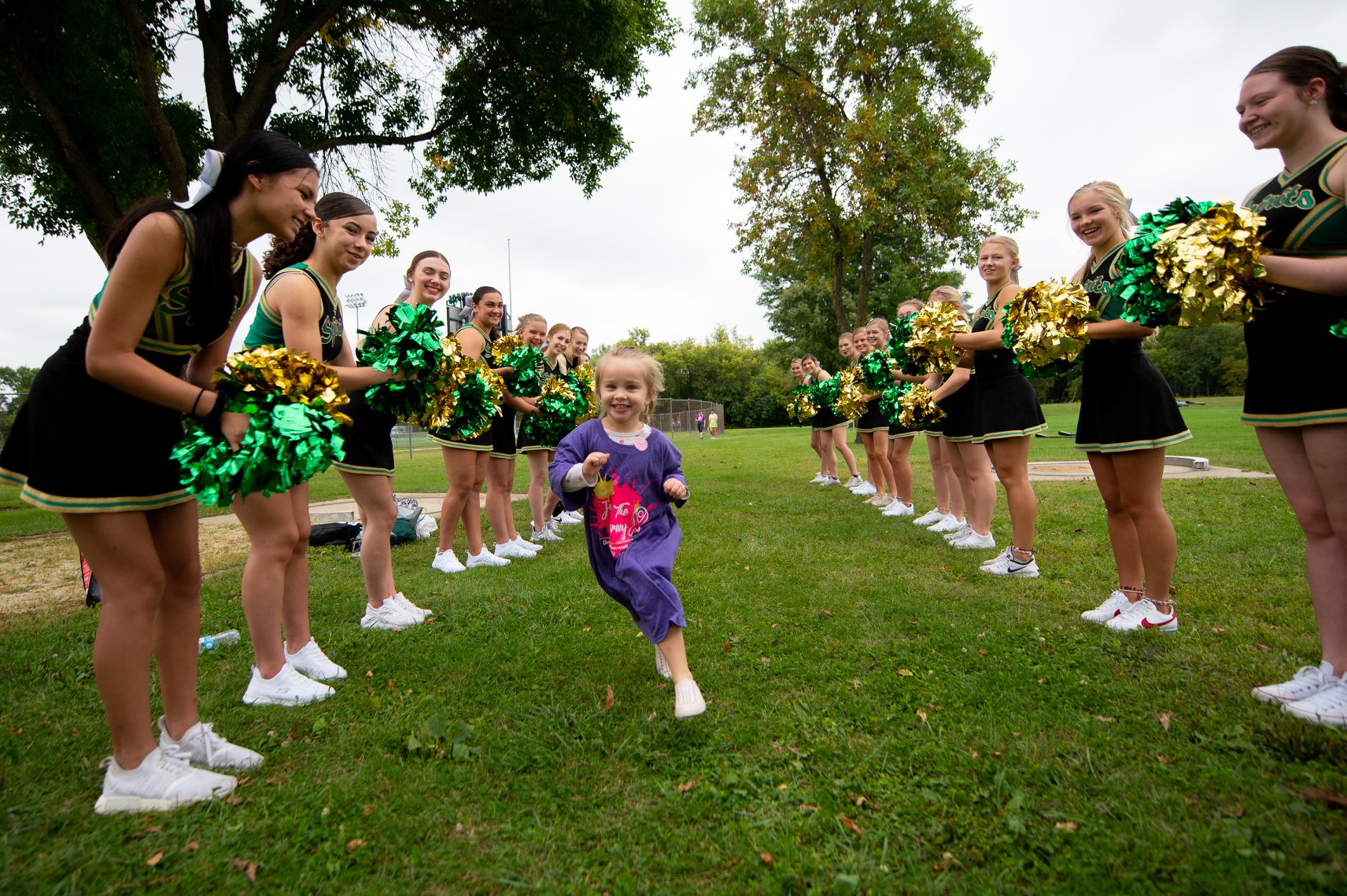 of love and support from our community was shown through generous donations and enthusiastic participation.
We had fun activities like: continental breakfast, mural signing, memoriams, a children's scavenger hunt and education stations!
We capped off the walk with a delicious lunch provided by BB's Pizzaria. Special thanks also to the students of Pure Rock Studios for serenading the lunching crowd with all our favorite tunes!
Our over 100 volunteers worked their magic again this year putting everything together. We could not put on a walk of this magnitude without their help!
In a special tribute, cheerleaders from Mayo High School cheered on each breast cancer survivor through the finish line. Survivors were given a special gift as a token of recognition.
Thank you also to our many sponsors. Please visit our Sponsors page for a complete listing.
See you for our 2020 walk!