Join the Journey
Annual Breast Cancer Awareness Walk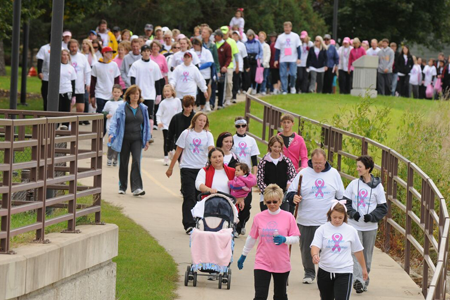 Annual Breast Cancer Awareness Walk
Every year on the third Sunday of September, hundreds of breast cancer survivors and supporters join together to celebrate life, remember loved ones and share in the journey.

Join us! Each step that we take together helps increase community awareness regarding breast cancer screening, breast health and supports those living with the diagnosis. This walk is also Join the Journey's largest and most significant fundraiser, raising most of the annual operating expenses to run its programs and services.
2018 Walk Scholarship Program If you know someone who is unable to pay or fundraise his or her registration but whose story is closely connected to breast cancer, he or she could be granted a scholarship to participate in the walk free of charge. Join the Journey will be awarding up to 20 scholarships this year and will use the application process below.
Interested individuals should complete the Walk Scholarship Application Form on or before August 1, 2018.
Fully complete the form, sign and indicate t-shirt sizes needed by August 1st, 2018.
Applications received after the deadline will not be considered.
RAFFLE & PRIZES!
Raffle tickets are now available to purchase! Check out the list of prizes available below. (Photos can be viewed here)
You do not need to be at the event to win. Find out where to buy your tickets at this link.
Check out the list of prizes below.
Yeti Cooler Package (Thatcher Pool and Spa)
Smoke Hollow Combo Grill/Smoker
Custom Made Fishing Rod (DLF Custom Rods)
$250.00 Scheels Gift Certificate
Handmade Quilts
Bronzallure Necklace (Lasker Jewelers )
Metal garden bench
Cutting board w/ knife
Outdoor fire ring
Crocheted Throw
Pallet Flag
Decorative Yard Flag and solar lights
Oil Change from 37th St. Tire
2 piece set of luggage
Minnesota Twins Tickets
Gift Certificate from Salem Glen Vineyard
40" LED TV
Color Security Camera
"Tire" Shelf
Numerous other assorted prize baskets
Join the Journey office until Friday, September 14th. E-mail info@jointhejourney.us for more information on office hours or location.
Packet pickup on Saturday, September 15th at Mayo High School from 8am - 11am.
At the walk on Sunday, September 16th at Mayo High School. Raffle tickets will be available to purchase from 7:30am - 9:00am.
FAQ
Still have more questions about our walk? Check out our Walk Frequently Asked Questions.
Sponsors and Volunteer Info
Sponsorship opportunities are still availabile and we would appreciate your support. Click here for more information.
Are you interested in volunteering? Please email info@jointhejourney.us for more information.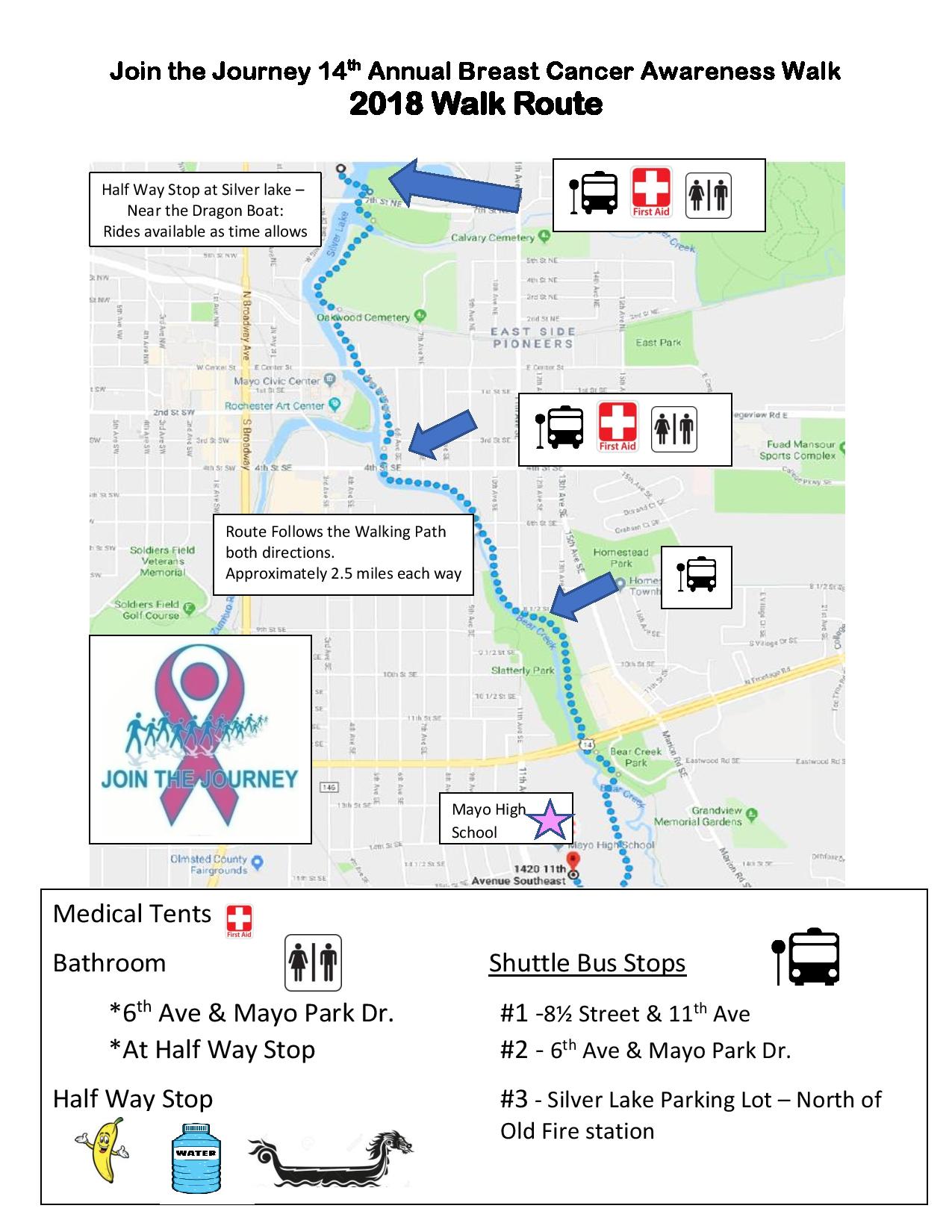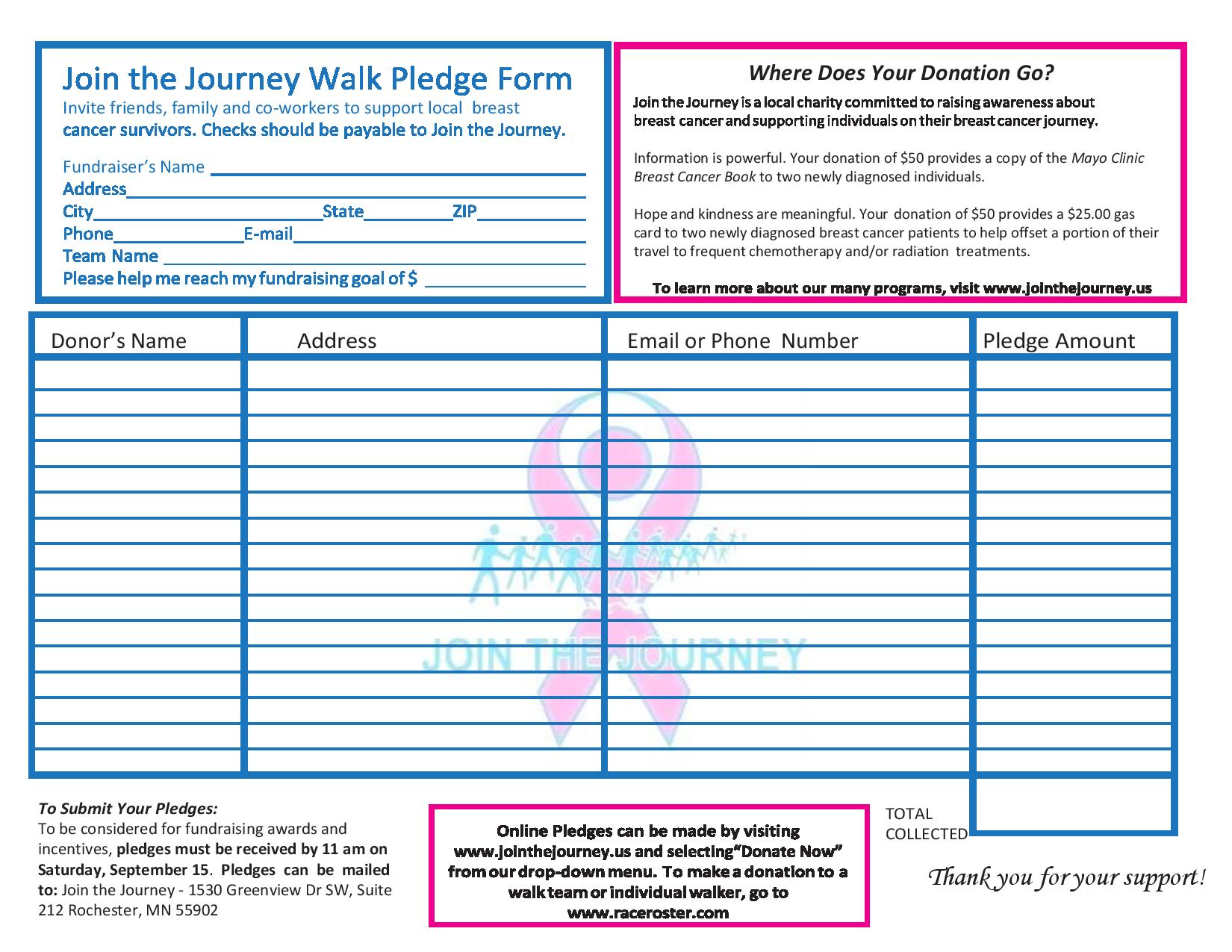 2017 WALK RECAP
This year, Join the Journey celebrated its 13th Anniversary Walk. We had an incredible walk to raise breast cancer awareness and support local survivors! The outpouring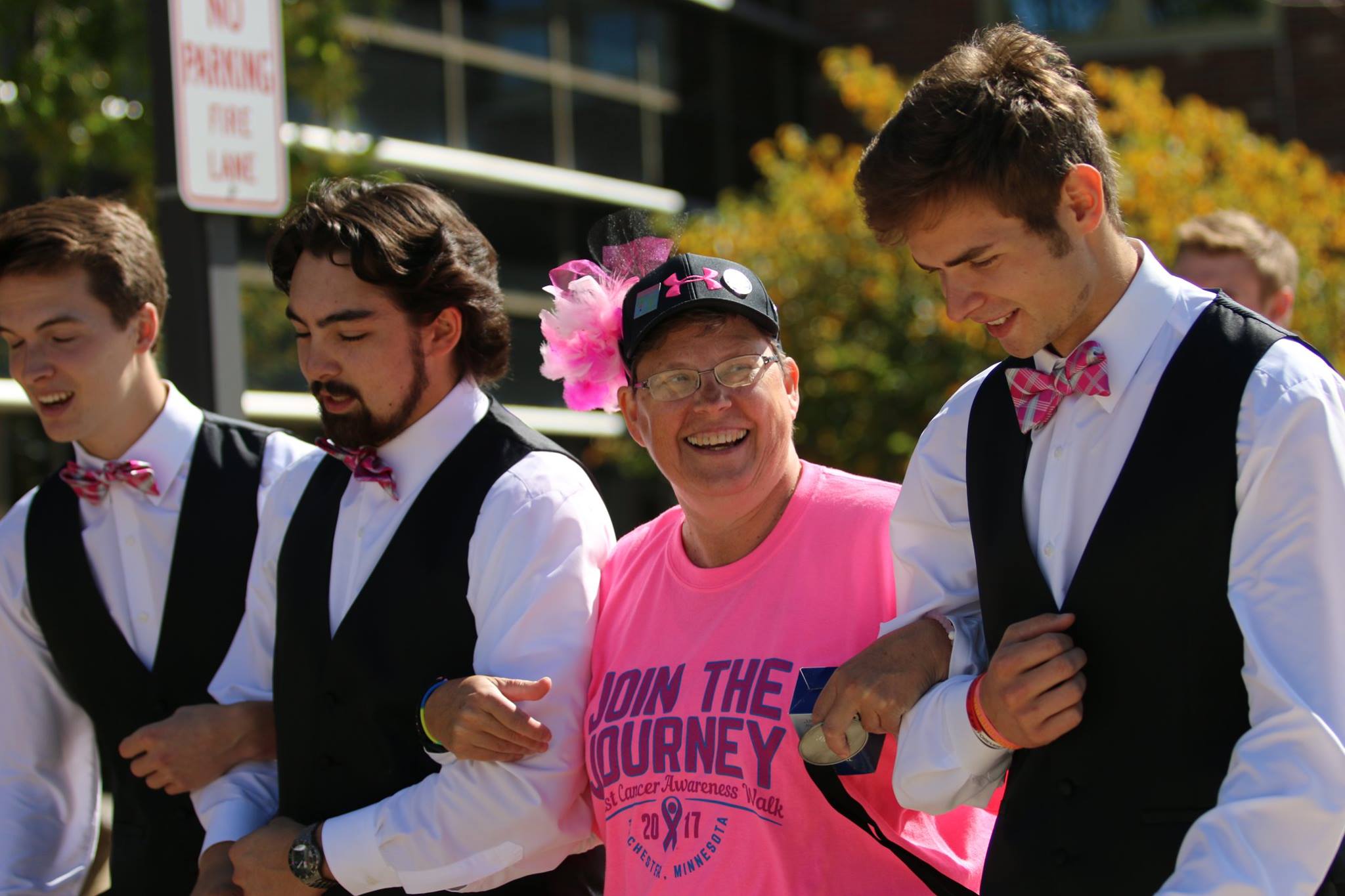 of love and support from our community was tremendous, with over 750 participants!
Julie Jones from Fox 102.5 fired up the crowd, and Walk Co-Chair, Jennifer Rand, shared her inspiring story of survivorship. Jennifer's words reminded us of JTJ's reach in the community, and how it connects individuals with a network of support. After a few words from the planning team, the Board of Directors led the crowd out to the Walk!
We had fun pre-walk activities like: continental breakfast, mini-massage, mural signing, memoriams, a children's scavenger hunt and education stations. We had high-quality pink-ribbon merchandise for sale, and a raffle with over 30 incredible prizes! The raffle team sold enough $5 tickets to raise over $7000! Our five-mile rest stop was a hit with a "You Are My Anchor" theme.
We capped off the walk with a delicious lunch provided by Powers Ventures. Special thanks also to the Reunion Band (formerly Booker Mini Foundation) for serenading the lunching crowd with all our favorite tunes!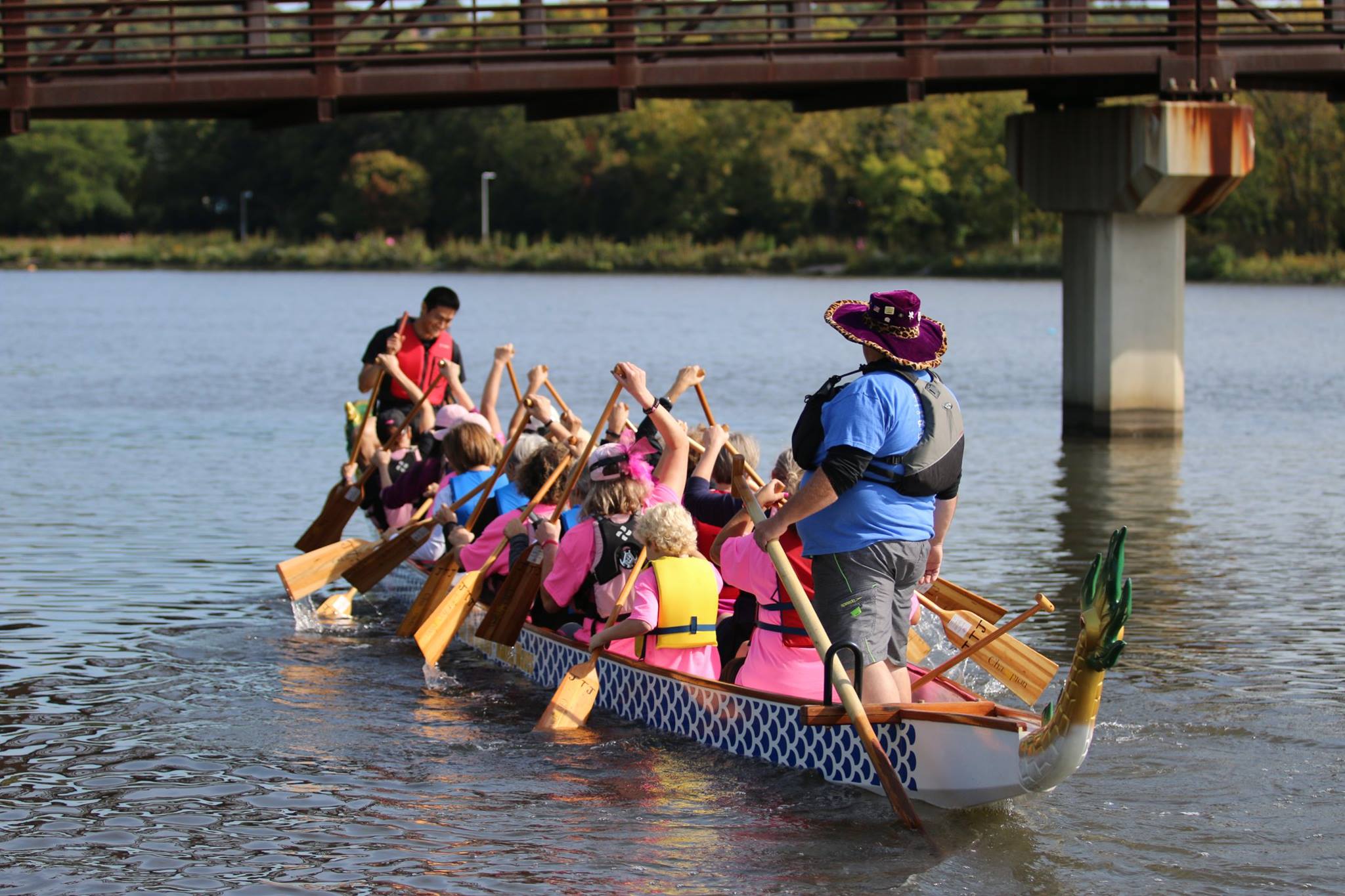 Our over 100 volunteers worked their magic again this year putting everything together. We could not put on a walk of this magnitude without their help!
In a special tribute, players from the Rochester Ice Hawks hockey team suited up in tuxedos donated by Mestad's Formal Wear and escorted each breast cancer survivor through the finish line. They handed out Survivor medals and a treasure box.
Thank you also to our many sponsors. Please visit our Sponsors page for a complete listing.
See you next year for our 2018 walk!