Join the Journey
Pink Blossom Festival
Every spring, Join the Journey hosts its Pink Blossom Festival at the beautiful Assisi Heights Spirituality Center. This event is a one-day conference in honor of breast cancer surivors. The goals of the conference are to provide breast cancer survivors with the opportunity to learn about health and wellness from speakers and each other, and to provide new knowledge and coping techniques to manage and overcome illness-related emotional and everyday challenges. We invite local breast cancer survivors to attend, space is limited.
Pink Blossom Festival 2017 Re-cap
On April 29, 2017, we held our second annual festival, with over forty breast cancer survivors in attendance. The day offered a chance for survivors to relax and treat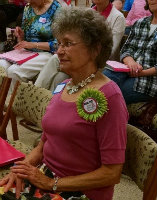 themselves, while getting tips on healthy living. Guests pampered themselves with mini spa services donated by Lasata Salon & Spa.
Thank you to keynote speaker, Mark Hyde, M.A. for providing an engaging and informative session.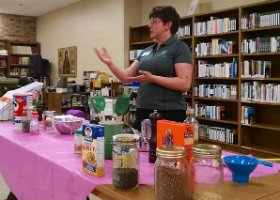 Participants left feeling relaxed and knowledgebable about healthy living as cancer survivors:
"Speakers were very interesting and engaging; aweseome event and very informational!"
"A day well-spent 'just for me' "
"What a fun and informative day!"