Join the Journey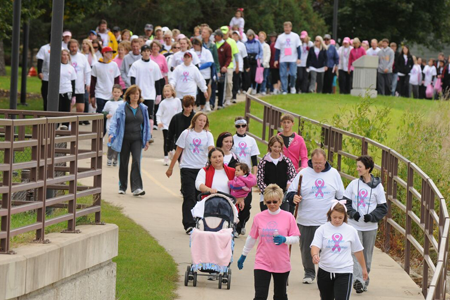 Pink the Rink – March 3, 2017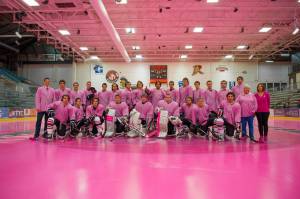 Join us for a great night of hockey with our own Rochester Ice Hawks. In the spirit of raising awareness about breast cancer in our community. The Rochester Ice Hawks raise money for Join the Journey through pink merchandise sales and a silent auction.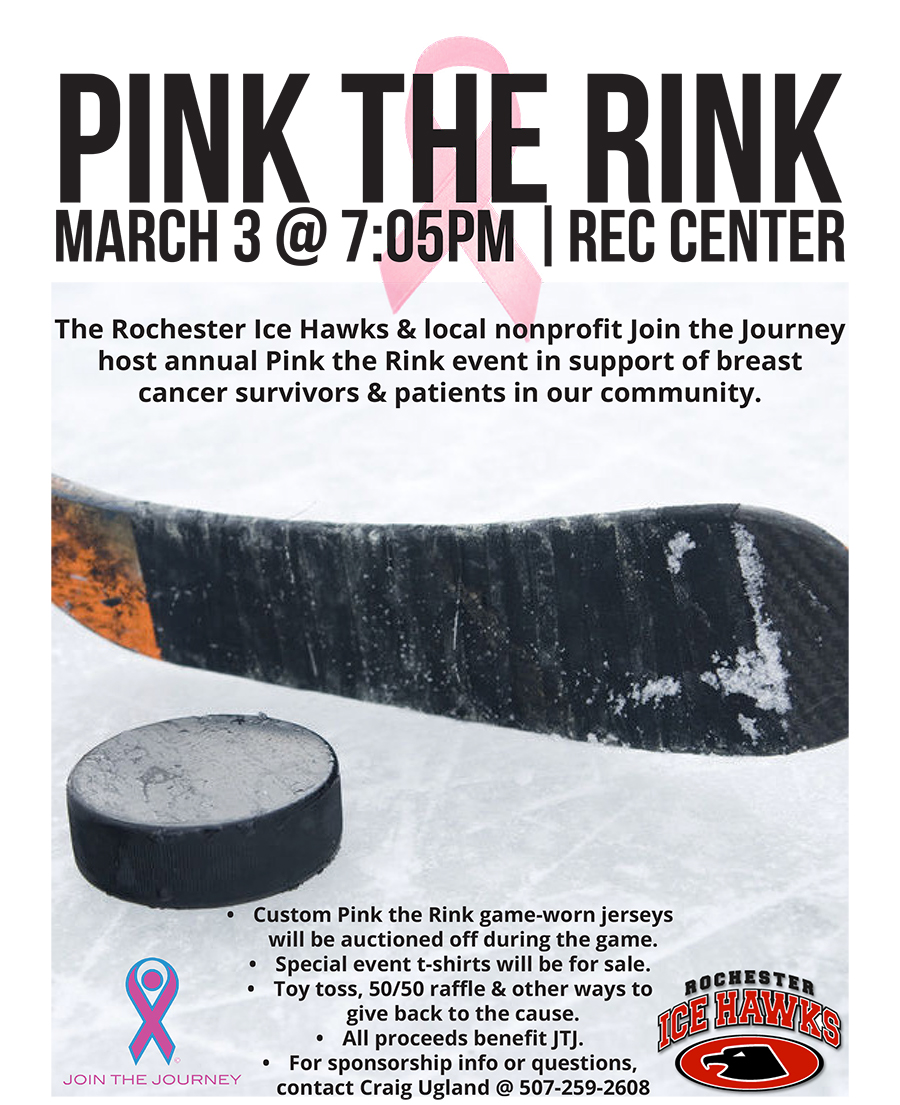 2016 Pink the Rink with the Rochester Ice Hawks
Over 1,700 people were in attendance. When the Ice Hawks scored their first goal, fans threw stuffed toys onto the ice to raise money for Join the Journey! The players' one-of-a-kind, pink-ribbon jerseys were raffled, and a silent auction featured a framed and autographed Ice Hawks jersey. An Ice Hawks mom and breast cancer survivor made pink-ribbon chocolate pops for sale during the event, and they were a huge hit!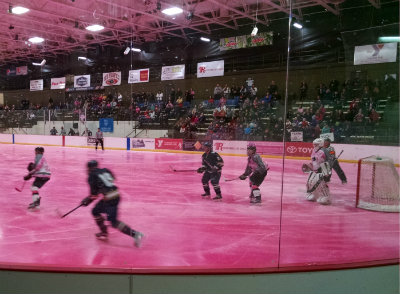 Pink the Rink 2016 t-shirts with the slogan "Get Checked" sold out! Special thanks to Absolute Chiropractic, the Fatis Family, Craig Ugland at Edina Realty and Everything Hobby for sponsoring the t-shirts! A hard-working Join the Journey volunteer won the 50/50 raffle and donated $100 back to Join the Journey!
Special thanks to Kevin Guy from Everything Hobby, who donated the paint to make the ice pink. Thank you to all the wonderful volunteers who made the night possible. Thank you to the Ice Hawks and their staff, the Fatis Family, Craig Ugland and all our sponsors and attendees for making the night a fun, PINK night for breast cancer survivors!
We raised $6,487.00 in support of breast cancer survivors!
If you are interested in volunteering at Pink the Rink, please visit our Volunteer Page.