Join the Journey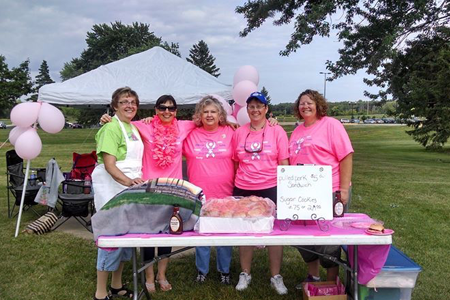 Want to help?
Join the Journey relies on the hard work and dedication of hundreds of volunteers in our community throughout the year. We could not provide the programs and services we do in support of breast cancer survivors without our amazing volunteers!
Are you interested in planning fun events, giving back by volunteering your professional skills, or socializing and spreading the word about JTJ? We are always looking to add to our volunteer base in order to increase the diversity of skills, expertise and availability of our volunteers. We have opportunities for most ages and skill types to volunteer from home, at our office or out in the community. Our online volunteer sign-up process allows you to easily sign-up for Join the Journey volunteer opportunities on your own time and with flexibility to your schedule.
Become a Volunteer
If you would like to become a Join the Journey volunteer:
If you have any questions about volunteering, please contact our office at info@jointhejourney.us.