Join the Journey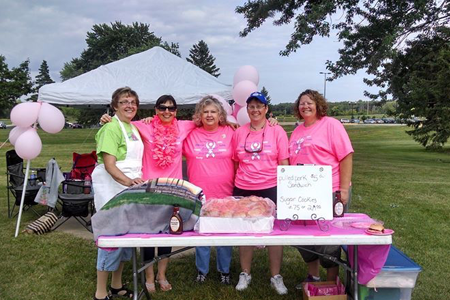 Apply Now to Volunteer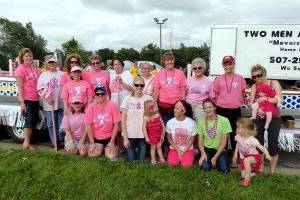 Our volunteer registration process is quick and easy and can be done from the comfort of your own home, on your timeline. Just follow these simple steps:
Please complete our Join the Journey Volunteer Application Form. Once you have filled out the Form, you can scan and email it to the Join the Journey office at info@jointhejourney.us or mail it to 1530 Greenview Drive SW, Suite 212, Rochester, MN, 55902.
Next, please view our Orientation Video.
We will contact you once we have received a response from the references you provided on your Application Form.
Volunteer Opportunities
Office assistance
Periodically, we need additional office assistance. For example, when we are preparing for our annual walk in September or when we are working to get fundraising mailings out. We need people who are willing to be placed on a "call list" to come in for a couple of hours during the day. Being on the list would just mean that you don't mind being called and are willing to come in if you are able.
Community Outreach
We are so fortunate to be invited to participate in so many community events to educate folks about early detection and tell them about our programs. We need volunteers who would be willing to help us staff our community education tables at places like health fairs and local expositions. October is busiest for us because it is Breast Cancer Awareness month, but we need volunteers all year round.
Speakers Bureau
We do targeted outreach to many organizations in Rochester to tell them more about Join the Journey. We visit rotaries, clubs, service organizations and others to tell them more about Join the Journey. We will provide the PowerPoint presentation and training for you. We would add you to our speakers bureau "call list," and we would notify you of speaking opportunities.
Pink Ribbon Mentors
If you are a breast cancer survivor and would like to help mentor newly diagnosed breast cancer patients one-on-one, please contact our program director, Linda Miller, at (507) 538-9950 or email pinkribbonmentors@mayo.edu to find out how you can become a pink ribbon mentor.
Board of Directors
Join the Journey has a hard-working and dedicated volunteer board of directors. We currently have several openings on our board for those with non-profit board experience, and professional and/or fundraising skills. We welcome breast cancer survivors, but you do not have to be a survivor to inquire about a board position.
Community Events
We have several key community events throughout the year for which we need volunteers. Our major celebration and fundraising event is our Annual Breast Cancer Awareness Walk on the third Sunday in September. We need volunteers to help with many aspects of the walk, including registration, setup, motivating walkers on the route, and more. We also have several other fundraising events throughout the year for which we need volunteers to help with planning, gathering sponsors, decorating, setup and takedown, selling merchandise and operating community education tables. These events include: Pink Out at Deer Creek Speedway in June, and Pink the Rink in October.
Thank you for registering to be a Join the Journey volunteer! If you have questions about volunteering, please contact us at info@jointhejourney.us.